Local
Callan Clancy died Friday at Boston Children's Hospital, officials said.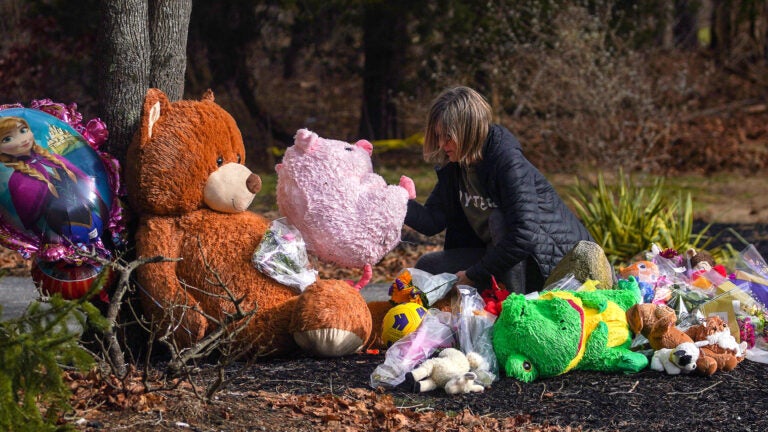 A Duxbury 7-month-old whose mother allegedly injured him and killed his two siblings earlier this week has died, the Plymouth County District Attorney's Office confirmed.
The boy, identified by the DA's office as Callan Clancy, died at 11:18 a.m. Friday at Boston Children's Hospital.
Lindsay Clancy, 32, is accused of strangling her children on Tuesday before jumping out a window in a suspected suicide attempt, authorities said in a press conference Wednesday. Clancy's husband reportedly arrived home and called 911 after discovering the scene.
The couple's two older children, 5-year-old Cora and 3-year-old Dawson, were taken to a hospital and pronounced dead. The infant, Callan, was medflighted to Children's Hospital and hospitalized with traumatic injuries.
Clancy, who was also hospitalized and is under police custody, has been charged with two counts of homicide and three counts each of strangulation and assault and battery with a deadly weapon. The DA's office has not announced any additional charges.
While officials have not yet pointed to a motive, Clancy's case has sparked speculation and discussion about postpartum mental illness in mothers who have recently given birth.
Community members, still recoiling after the shocking tragedy, gathered for a vigil Thursday in Duxbury. A GoFundMe to help Clancy's husband pay for medical bills, legal aid, and funeral services had raised more than $400,000 as of Friday afternoon. 
"It's incomprehensible that such a tragic thing would happen in a family anywhere, but here we are," the Rev. Bill Williams of Holy Family Church said at the vigil.
Newsletter Signup
Stay up to date on all the latest news from Boston.com