CNN
 — 

A top executive of the Trump Organization is expected to appear Thursday before a Manhattan grand jury investigating former President Donald Trump's alleged role in a hush money payment scheme, people familiar with the matter said.
The executive, Jeffrey McConney, the controller of the Trump Organization, is one of the highest-ranking financial officers at the company and has responsibility for its books and records.
McConney's planned appearance comes as prosecutors with the Manhattan district attorney's office are accelerating their investigation into the hush money scheme to stop adult film star Stormy Daniels from going public about a past affair with Trump just before the 2016 presidential election. (Trump has denied the affair.)
A spokesperson for District Attorney Alvin Bragg declined to comment. An attorney for McConney did not respond to requests for comment.
In recent weeks prosecutors have spoken with witnesses central to the hush money deal. This week prosecutors met with David Pecker, the former publisher of the National Enquirer. Two weeks ago, Michael Cohen, Trump's former personal attorney who pleaded guilty to federal campaign finance charges for facilitating a $130,000 payment to Daniels, returned for his first meeting with prosecutors under Bragg's leadership.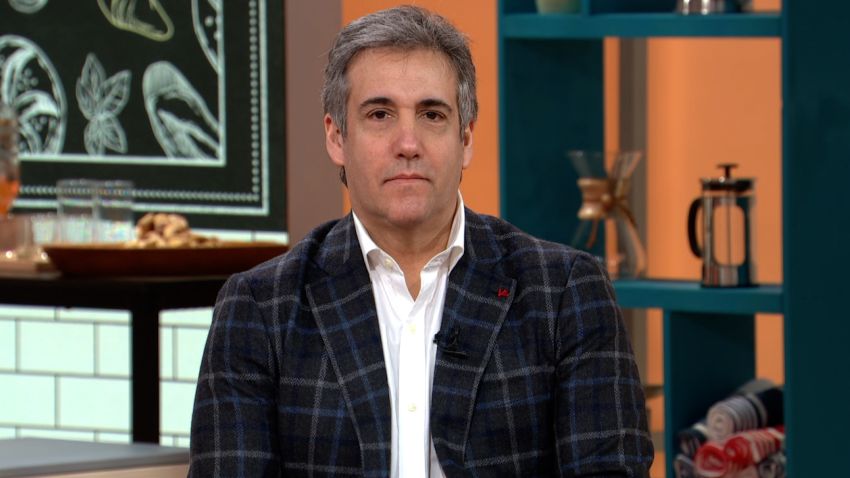 Michael Cohen makes prediction on Trump investigation
Cohen told "CNN This Morning" on Wednesday that prosecutors asked for his cell phones to obtain voice recordings he made of conversations he had with Keith Davidson, the attorney who arranged the deal for Daniels. Davidson has also been contacted by prosecutors in recent weeks for a future meeting, a source previously told CNN. Davidson had previously been subpoenaed by prosecutors for records, the source said.
Prosecutors are looking into whether Trump and his company falsified business records by improperly designating the reimbursement as a legal expense. That charge is a misdemeanor in New York unless it can be tied to another crime, such as campaign finance laws.
They are presenting witness testimony before a recently empaneled grand jury, people familiar with the matter said. The start of the presentation does not mean a decision has been made whether to seek charges against Trump or anyone else. Trump has denied knowing about the hush money payment.
Prosecutors working under the previous DA, Cy Vance, had explored bringing charges related to the hush money scheme but some attorneys on the team were not convinced that a charge involving a federal election law violation would survive legal challenges, people familiar with the investigation told CNN.
One of those former prosecutors, Mark Pomerantz, who resigned last year in protest after he was not allowed to seek charges against Trump, is publishing a book next week promising an "inside account" of the past effort to investigate Trump.
The current focus of the DA's investigation, which was once homed in on the accuracy of the Trump Organization's financial statements, has returned to the real estate company's handling of the hush money payment and whether it violated New York laws, people familiar with the matter said.
McConney previously testified before the grand jury eight times, according to his testimony at the Trump Organization's tax fraud trial last year. In New York, individuals who appear before a grand jury are granted immunity from prosecution unless they lie under oath.
McConney was not a willing witness, according to his own testimony. He testified that he refused to meet with prosecutors to prepare for his testimony ahead of trial, which ended in conviction.
The judge allowed prosecutors to treat McConney, who was identified as a co-conspirator in the tax fraud scheme, as a hostile witness after finding he gave evasive answers to the prosecutor trying to question him. The Trump Organization, McConney testified, was footing his legal bills.
McConney reported to Allen Weisselberg, the former chief financial officer, and oversaw the general ledger that tracks payments.
At issue in the investigation is the payment made to Daniels and the Trump Organization's reimbursement to Cohen.
According to court filings in Cohen's federal prosecution, Trump Organization executives authorized payments to him totaling $420,000 to cover his original $130,000 payment and tax liabilities, and reward him with a bonus.
Trump Organization executives decided to pay monthly installments to Cohen who submitted invoices requesting payment pursuant to a "retainer agreement."
In one example, prosecutors said an invoice seeking $35,000 for two months was forwarded from one executive to another, who approved the payment. Prosecutors alleged the first executive forwarded that email to another employee, stating: "Please pay from the Trust. Post to legal expenses. Put 'retainer for the months of January and February 2017' in the description."
Federal prosecutors alleged there was no retainer agreement and that the company falsely recorded those payments as legal expenses in their corporate books. They took no action against Trump or the company. Cohen pleaded guilty to eight crimes, including violating campaign finance laws in connection with that payment.