A Nebraska man who was fatally shot after he opened fire in an Omaha, Nebraska, Target store on Tuesday bought the AR-style rifle he fired in the store four days before the incident, police said.
The suspect, Joseph Jones, 32, of suburban Omaha, was killed by an Omaha police officer who responded to the Target after reports of gunfire shortly before noon, police said in a statement Wednesday.
No one else was hurt. Terrified customers ran from the store or hid in areas like fitting rooms.
Jones had 13 loaded ammunition magazines, police said. Authorities described the weapon as an AR-15-style rifle.
A motive has not been released. An investigation continues, police said in Wednesday's statement.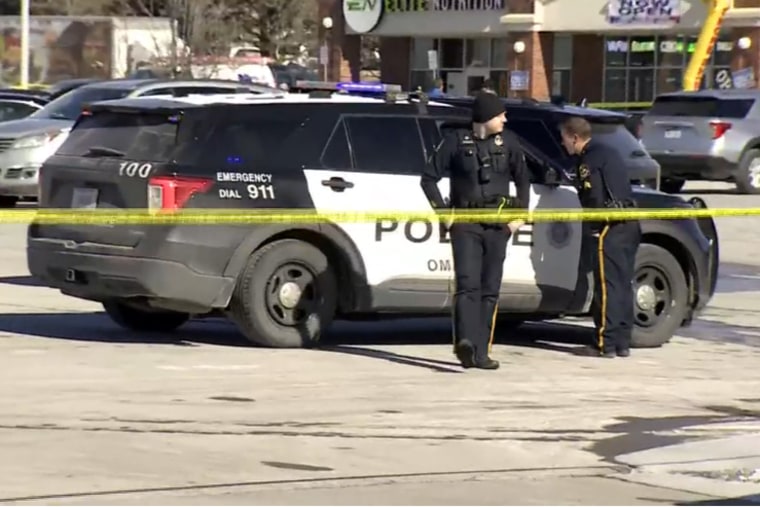 Jones bought the weapon four days earlier at a Cabela's sporting goods store, police said.
Police have said he fired multiple rounds in the store. An Omaha police officer confronted Jones and shot him with his handgun, police said.
The officer who shot Jones, a 20-year veteran of the police department, was placed on paid administrative leave under department policy, police said.
Police released photos showing the rifle and Jones holding the weapon in the Target, as well as a discarded coat and ammunition magazines on the floor.
Jones' uncle, Larry Derksen Jr., told NBC affiliate WOWT of Omaha that Jones had been diagnosed with schizophrenia, had been in and out of hospitals in the past and had frequent episodes.
Derksen, who said he lived with Jones, told the station they did not know he had a gun, or else they would have taken it from him or called police.
"I in no way, shape, or form think he had any intention of going into that store and hurting anybody," Derksen said. 
NBC News was not able to reach Derksen on Wednesday night.